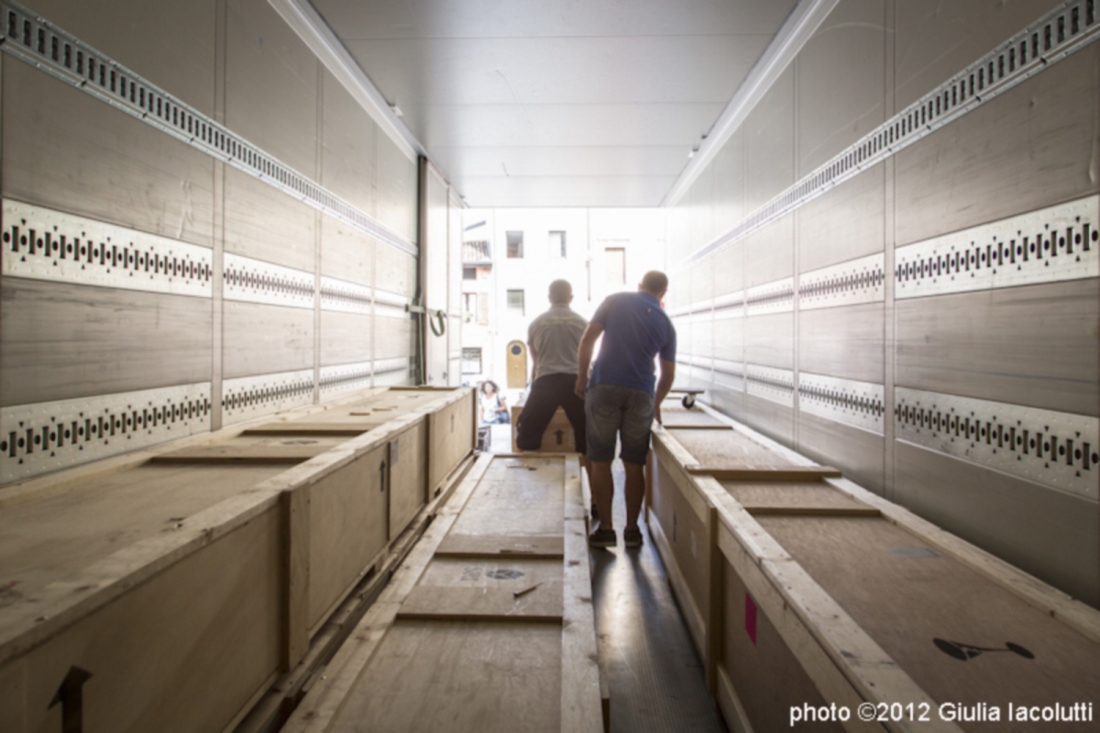 Fine art shipping is also possible due to the high quality of our transport fleet and their technical specifications.
With full transparency, it is possible to see the data sheet of our different vehicles, sorted by dimension and payload.
Different models are available depending on needs and requirements.

18-wheeler/TIR

Worldwide subcontractors and correspondents

Thanks to our close and long-lasting relationships with trusted third party companies, who specialize in fine art shipment and transportation, we are able to provide our services all over the world and to guarantee impeccable care for all artworks.
Air and Sea freights
In accordance with the highest quality processes, our company regularly follows movements, palletization and loadings of the airfreight at airports. Simultaneously we offer airport assistance to couriers: from the entrance in safety areas at the airport, up to escorting to hotels or other transfers.
To offer a complete service, our company supervises all the procedures related to stopovers due to shipping schedules.
Our offices, connected in real-time with our correspondents, constantly track shipments until delivery.
Ocean freights complete the shipping and transfers services.
Beginning from the packing design, we determine the best way to load the container, from the preparation of the loading plan, the upload, to the closing, sealing, and shipping of the container.
Just as for the airfreight, our offices will follow the sea shipping until the delivery. We rigorously enforce that these transports be lower-deck shipments.